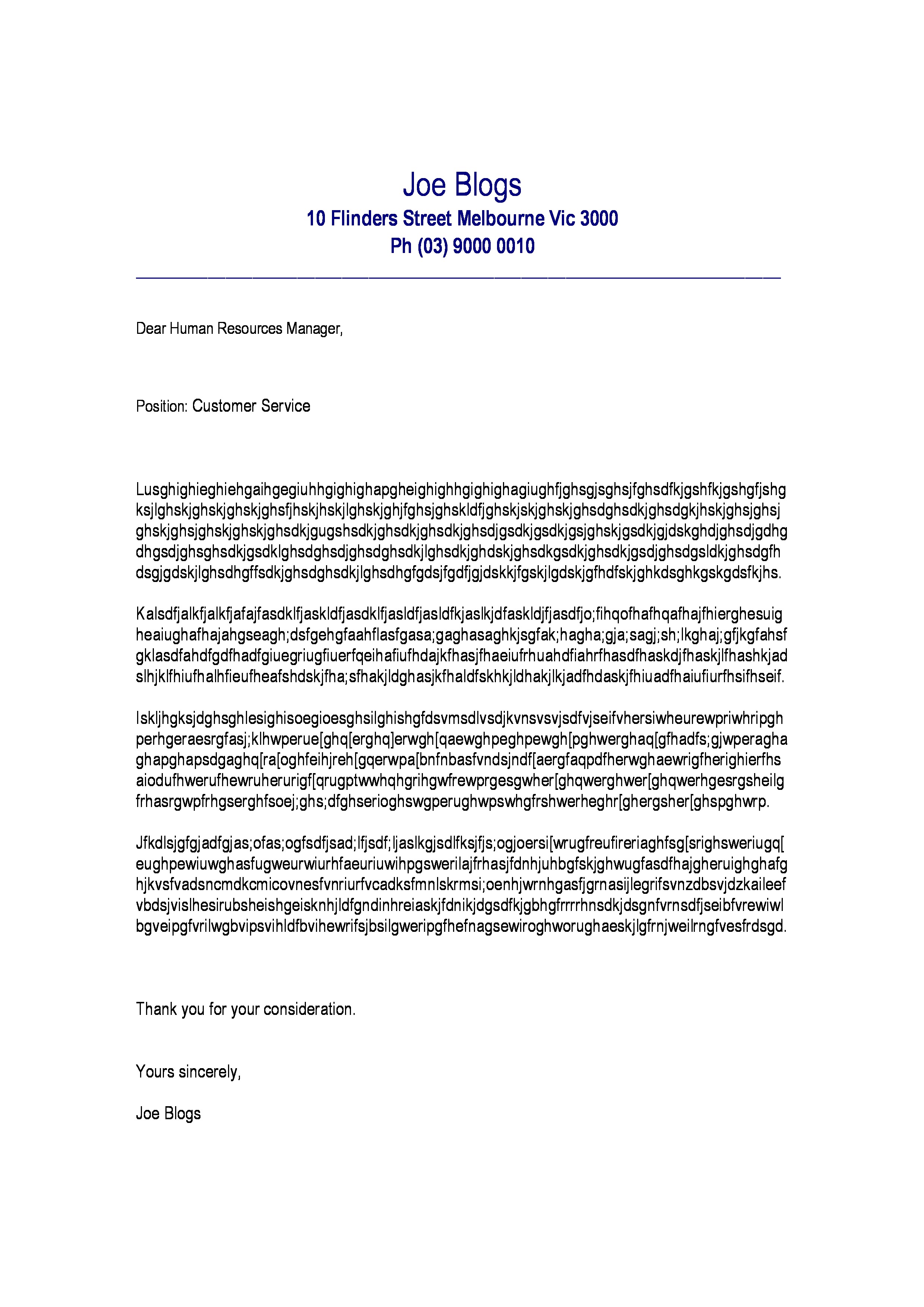 Our cover letters range from:
Job specific
Industry specific
Business letters* (*ask for quote)
Cover Letter $30*
* price valid with resume purchase
Is it necessary to send a cover letter?
The importance of sending a cover letter along with your resume can not be stated strongly enough. It is the first thing employers read before deciding whether to read your resume, or move on to the next applicant. Your cover letter is an introductory document that provides a snap shot of who you are and your relevance to the job on offer.
Most job advertisers will ask that you send a cover letter. If you don't, you have not done what was expected of you. Put yourself in the employer's shoes. Would you hire a candidate who failed to follow your instructions? Clearly not!
Career change cover letters
Cover letters are a valuable tool for the purpose of career change. While your resume outlines employment history and responsibilities, an employer from a different industry may not see the connection to their advertised job. Our career change focused cover letters will help bridge the gap and highlight your transferrable skills.
Cover letter characteristics and facts
Cover letters are personalised, they are addressed to a specific person and speak directly to the recruiter.
Cover letters add a human element where your passion for the job can be communicated.
Applicants with strong cover letters are more likely to be interviewed.
book an appointment simply call us on
1300 500 941